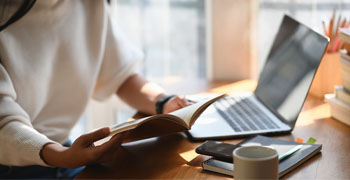 ESE Prelims 2021
Online course for ESE Prelims 2022 will be launched soon.
We will launch this course before two months of the Online exam.
We will notify you through email once we start this course.
FAQs
ECC Live is an online live course where as ECC Prime is pre recorded video course for the same exam. There is a provision of asking doubts immediately while watching live session (ECC Live Course) whereas in recorded format(ECC Prime Course), students can ask their doubts only in doubt clarification session or through chat option which is available in student portal or through email.
---