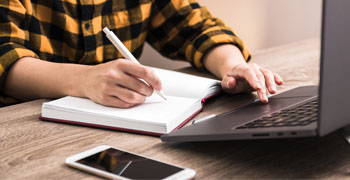 TNEB-AE 2022
Complete Online Study Course:
Online Course is designed exclusively for TNEB AE exam preparation aspirants. The main feature of this course is that all subjects are taught from basic to advanced level, by the subject experts of EC Concept and various exam toppers in the relevant fields. Our ultimate aim is to provide the quality in teaching and serve the students community to achieve their goal as soon as possible.
This course has more number of teaching hours, in order to understand the concepts clearly. In addition, exclusive problems discussion session has been provided with this course in order to understand the various models in each topic. This will help the students to understand the logic quickly and able to solve the problems on their own.
High quality study material is provided in the online course with theory and practice questions for more practice. The regular assignments are provided to the students in the student portal for problem practice.
Crash Course for TNEB AE has been launched
We will launch this course before two months of the Online exam.
We will notify you through email once we start this course.
FAQs
ECC Live is an online live course where as ECC Prime is pre recorded video course for the same exam. There is a provision of asking doubts immediately while watching live session (ECC Live Course) whereas in recorded format(ECC Prime Course), students can ask their doubts only in doubt clarification session or through chat option which is available in student portal or through email.
---